Brunswick CANTON Wall Rack, Black Forest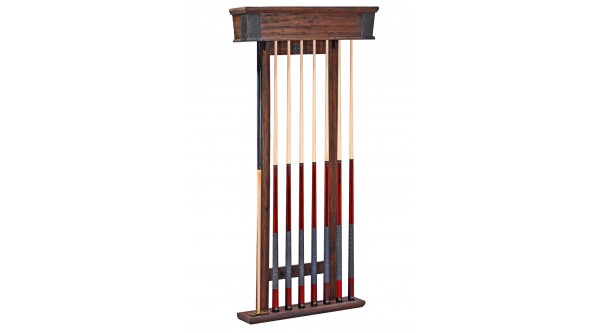 Availability:

available for pre-order

Item no.:

40880

Content:

1 Piece

Manufacturer:

Brunswick
Rustic-meets-industrial charm with the Canton Billiard Table and matching cue rack. Designed to hold eight cues or seven cues and one bridge, the Canton Wall Rack is available in a rich black forest finish.
Specs: 61-15/16"H x 30"W x 7"D ( 157 cm H x 76 cm B x 18 cm T)
Finish: Black Forest
contents: Up to seven cues and bridge stick
Shipment information:
Bei diesem Artikel handelt es sich um ein Speditionsgut. Artikel, die in Verbindung mit diesem Artikel gekauft werden, haben eingeschränkte Versandoptionen.
Spedition - Spedition
Die bestellte Ware wird Ihnen durch Spedition angeliefert.
Die Preisangabe bezieht sich auf die Lieferung eines (1) Artikels.
Weight ()
Zone
Price
unlimited
Inland:
Germany

€94.00
- Pickup through the customer
Weight ()
Zone
Price
unlimited
Pick up Customer countries:
Switzerland
Austria
Belgium
Bulgaria
Croatia
Cyprus
Czech Republic
Denmark
Estonia
Finland
France
Germany
Greece
Hungary
Ireland
Italy
Latvia
Liechtenstein
Lithuania
Luxembourg
Macedonia
Monaco
Montenegro
Netherlands
Norway
Poland
Portugal
Romania
Slovakia
Slovenia
Spain
Sweden
United Kingdom

€0.00
unlimited
Inland:
Germany

€0.00
available for pre-order